Mission Statement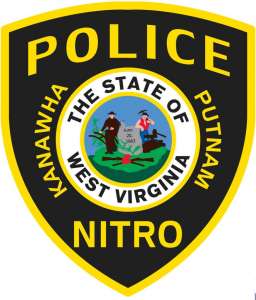 It is the mission of the Nitro Police Department and its members to provide the citizens of Nitro with a safe community. The members will accomplish this through proactive policing with an emphasis on service. The safety and security of the citizens and the businesses is of utmost importance to this administration. Our visitors will be met with courtesy and the feeling that the Nitro Police Department is here to make their visit a pleasurable one.
We the members understand that in today's environment, we must gain the trust of all that live in or visit our city. We are committed to protecting and serving all people without prejudice to anyone for any reason. We will strive to be a vital part of our community in any way necessary to gain trust and understanding. We will strive to be professional in our duties as well as in our private lives as to not sully the reputation of this department or the City of Nitro. We realize that we are and should be held to a higher standard and strive to serve as an example of justice and professionalism.
– Robert L. "Bobby" Eggleton
Chief of Police
Two new Nitro police officers were sworn in at Tuesday night's (January 21, 2020) City Council meeting. Mayor Dave Casebolt and Police Chief Bobby Eggleton swore in Patrol Officers Michael Fortier and Chelsea Swain. Swain is Nitro's first female officer.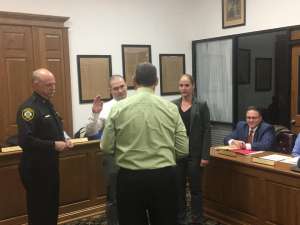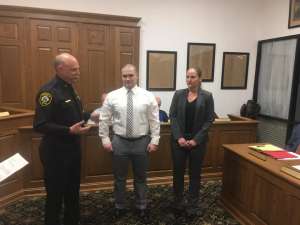 ---
Chief Bobby Eggleton
Major Chris Fleming
Capt David Richardson
Lt Clark Greene
Lt. Jason Garbin
Lt. Justin Raynes
Sgt Chris Hastings
Sgt Eric Whitney
Sgt H Ray Blake
Sgt Scott Reekie
Ptlm Ben Boggess
Ptlm Christopher Gullion
Ptlm Joe Farry
Ptlm Justin Ferrell
Ptlm Matt Haynes
Ptlm Mikel Clay
Ptlm Phillip Owens
Amy Fulks