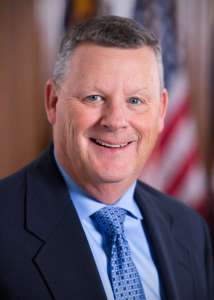 Through the years, our growing community has gained recognition as the 2nd best place to own a home and the second best place to live for young families in the state of West Virginia. Our strong school system, home values, community events and involvement, average median income and potential for growth paves the way for even more future success.  We would be nothing without the citizens that make Nitro, West Virginia the wonderful city it is.
To our wonderful citizens of Nitro:  Thank you.
We believe that growth for Nitro, West Virginia depends on the solicitation and input of ideas from all of you and the incorporation of those ideas into the city's decision-making process.  We are here for you and welcome you to make your voice heard.  If we work together and unite for the common good of our community, our city goals will become reality and success inevitable.
The identification of some of our goals has been realized with the development of a visionary long-term StreetScape Master Plan that allows city leadership to move forward in a prudent and fiscally responsible manner. City leadership is committed to the execution of this plan.   The many recent improvements, including those on Bank Street and at Ridenour Lake testify to Nitro's dedication to improvement.
For individuals looking to relocate or start a new business, we encourage you to consider Nitro, West Virginia.  The City's  commitment to growth and unity has created tremendous investment opportunities in residential homes, commercial properties and jobs.
Our city is located between Huntington and Charleston, two of the Mountain State's largest cities.  Nitro, West Virginia rests along the Kanawha River.
We have something for everyone here.
From fishing at Ridenour Lake to boating at our new Boat Launch, to school sports, countless churches, antique stores, the city pool, the city museum, countless community events and more.
Come and join our tight-knit community.
Come discover what makes Nitro, West Virginia one of the greatest cities in the state.
Become a part of our community and join with us as we continue to move Nitro, West Virginia forward.
Dave Casebolt,
Your City of Nitro Mayor