nitro is here to help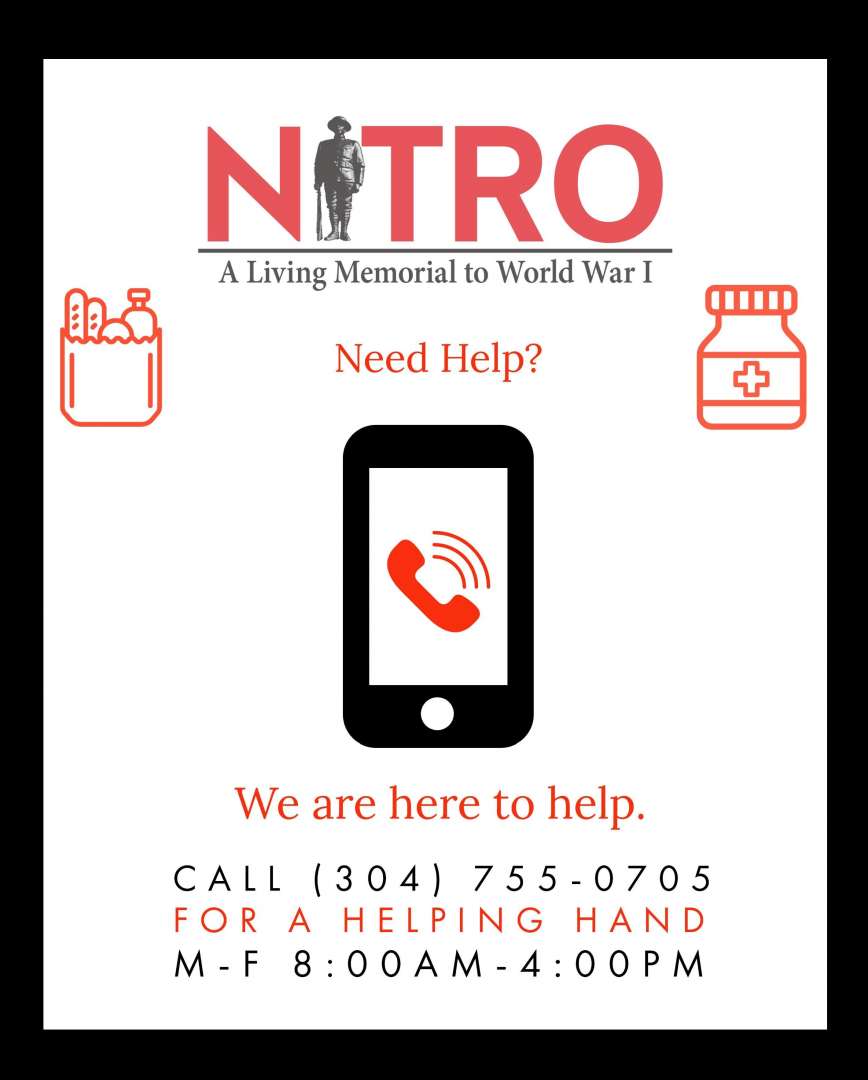 nitro's covid-19 response
CITY HALL WILL BE REOPENING TO THE PUBLIC ON JUNE 1ST, 2020.
PLAYGROUNDS WILL REMAIN CLOSED UNTIL FURTHER NOTICE. RIDENOUR LAKE IS OPEN FOR OUTDOOR RECREATION. PLEASE FOLLOW CDC SOCIAL DISTANCING GUIDELINES. THANK YOU FOR YOUR PATIENCE DURING THIS TIME. STAY SAFE NITRO!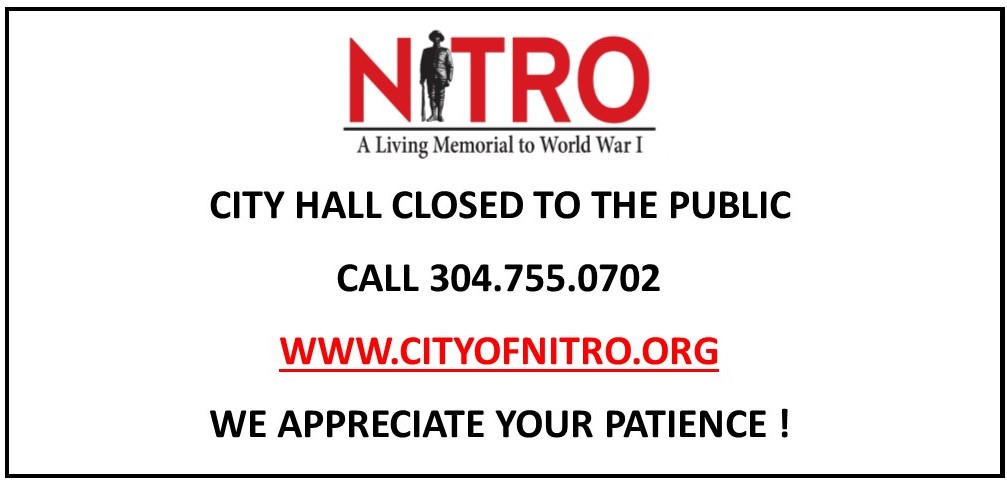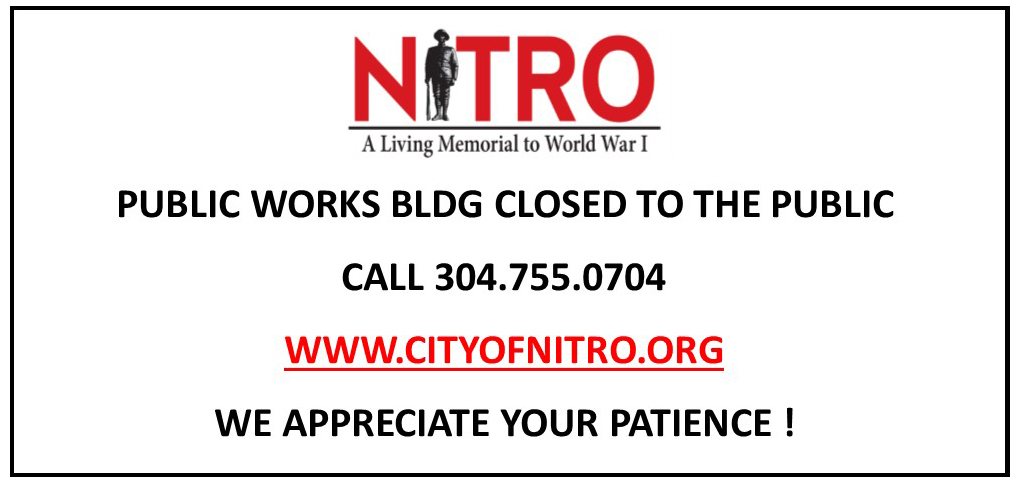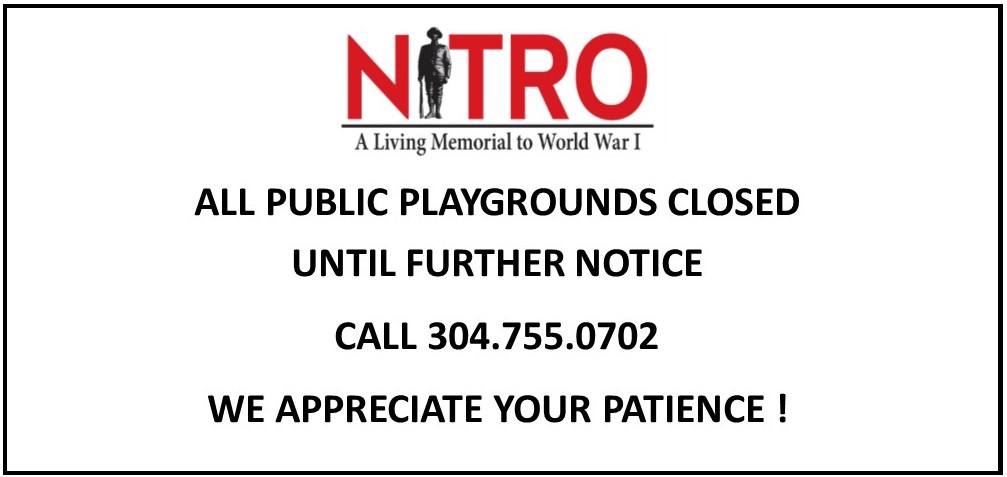 sba disaster assistance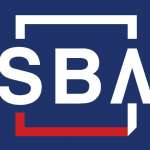 Economic Injury Disaster Loan Program
Small business owners in all U.S. states and territories are currently eligible to apply for a
low-interest loan due to Coronavirus (COVID-19). Click here to apply.
Find more information on the SBA's Economic Injury Disaster Loans at: SBA.gov/Disaster.
The SBA will work directly with state Governors to provide targeted, low-interest loans to small
businesses and non-profits that have been severely impacted by the Coronavirus (COVID-19).
The SBA's Economic Injury Disaster Loan program provides small businesses with working
capital loans of up to $2 million that can provide vital economic support to small businesses to
help overcome the temporary loss of revenue they are experiencing
Feel free to download and print the following attachment. 
FAQs
Does Nitro have a Humane Officer?
How do I reserve the swimming pool for a party?
How do I register my golf cart?
To register your golf cart with the City of Nitro, please visit City Hall and ask for Rita Cox, City Recorder.
See All