nitro is here to help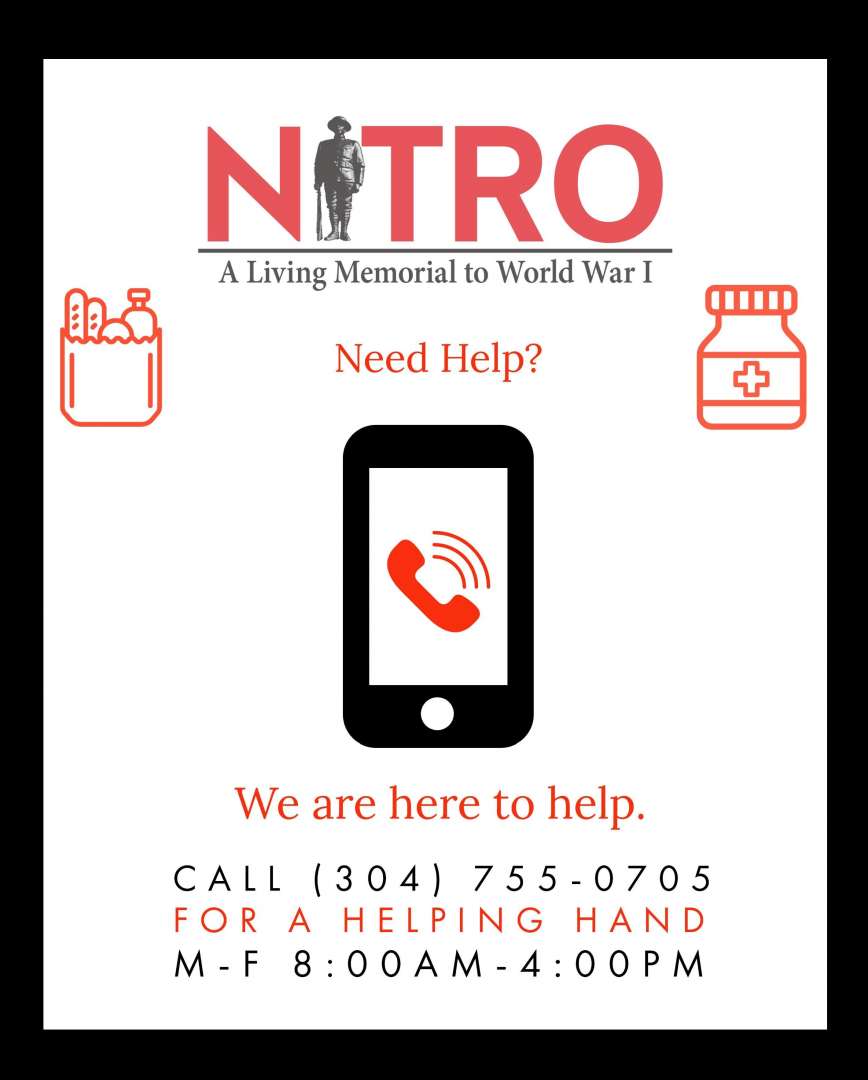 nitro's covid-19 response
Out of an abundance of caution, the City of Nitro has taken the following steps to protect the city's employees and citizens.
Public access to Nitro City Hall will be suspended beginning Tuesday, March 17, due to the continuing concerns about COVID-19.  This situation will be in place until further notice.  Normal business operations will continue at this time by telephone and or email.  Residents may pay municipal service fee bills through direct, online or the outside drop box at city hall. Also, for other public needs such as building permits, etc., the public is being advised to call into city hall at 304-755-0702.
All public facilities will be closed including the Public Works building and Public Library, beginning March 16.  Anyone who had a reservation for one of the city's facilities may cancel before their event and will be able to receive a refund.  We will continue to monitor the situation and continue to communicate with our state and local health department and follow their recommendations.
The Public Works Department plans to continue with normal trash pickup.  Nitro Police and Fire Department personnel will be in service as usual.
Nitro Municipal Court cases scheduled to be conducted on March 26 and April 6 have been canceled and will be rescheduled.
The scheduled Easter Eggstravaganza and citywide volunteer cleanup day for Saturday, April 4 at Nitro City Park have been postponed and a future date for both events will be announced.  All Nitro Little League activities have been canceled until April 6.
Information on this situation will be posted and updated daily on Nitro's website and social media, https://www.facebook.com/cityofnitro/
Please follow http://dhhr.wv.gov/COVID-19 for the most up to date information pertaining to WV.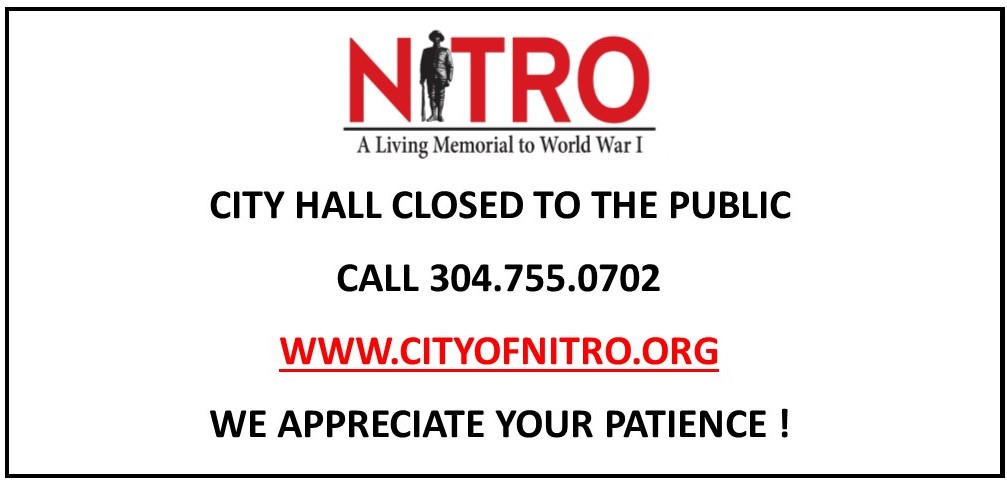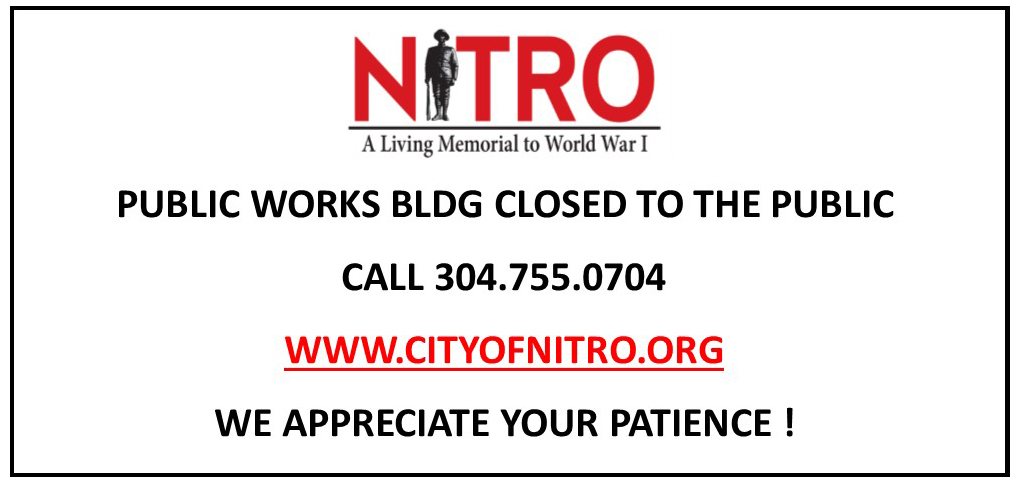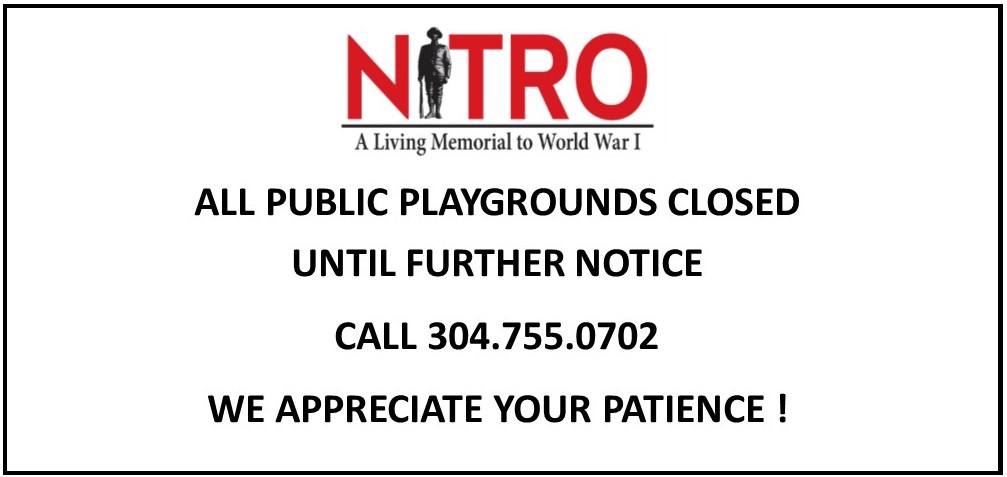 WV gov stay @ home order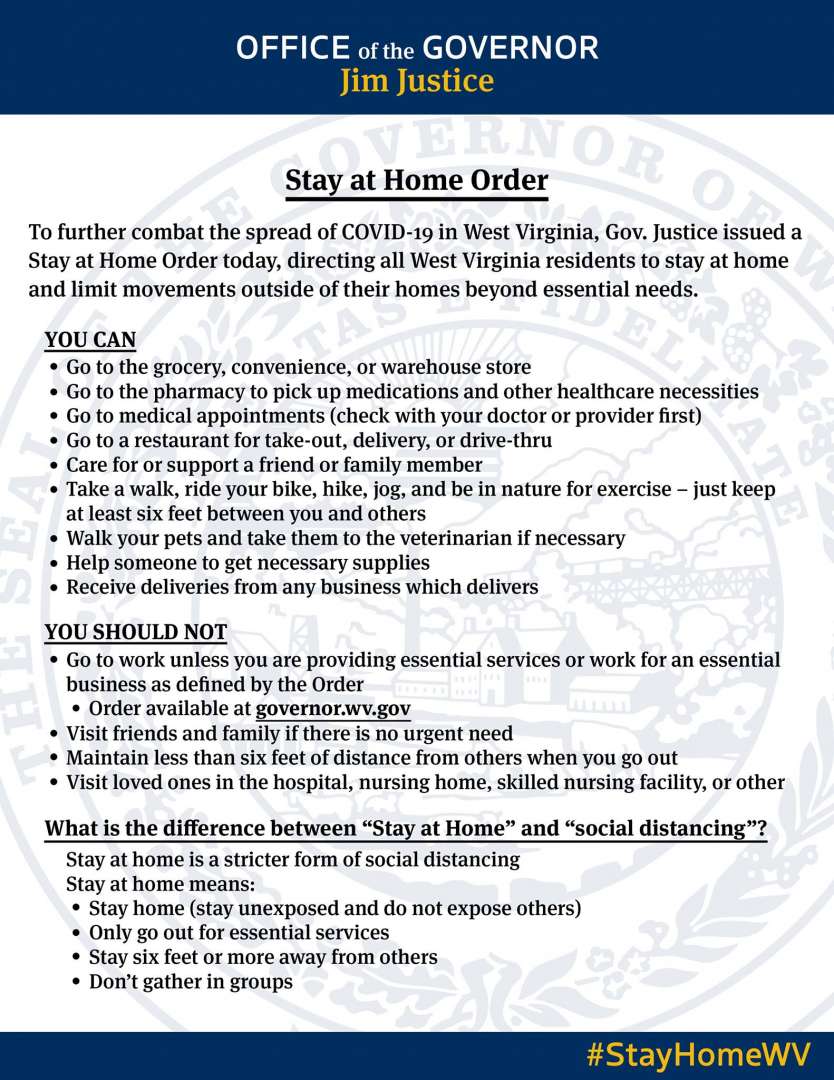 sba disaster assistance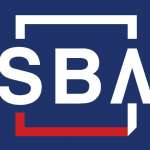 Economic Injury Disaster Loan Program
Small business owners in all U.S. states and territories are currently eligible to apply for a
low-interest loan due to Coronavirus (COVID-19). Click here to apply.
Find more information on the SBA's Economic Injury Disaster Loans at: SBA.gov/Disaster.
The SBA will work directly with state Governors to provide targeted, low-interest loans to small
businesses and non-profits that have been severely impacted by the Coronavirus (COVID-19).
The SBA's Economic Injury Disaster Loan program provides small businesses with working
capital loans of up to $2 million that can provide vital economic support to small businesses to
help overcome the temporary loss of revenue they are experiencing
Feel free to download and print the following attachment. 
FAQs
Does Nitro have a Humane Officer?
How do I reserve the swimming pool for a party?
How do I register my golf cart?
To register your golf cart with the City of Nitro, please visit City Hall and ask for Rita Cox, City Recorder.
See All