Mission Statement
It is the mission of the Nitro Fire Department
to prevent the loss of life and property damage
through current training, fire prevention and providing
community education. This fire department will provide
quality professional services to citizens with honesty and integrity.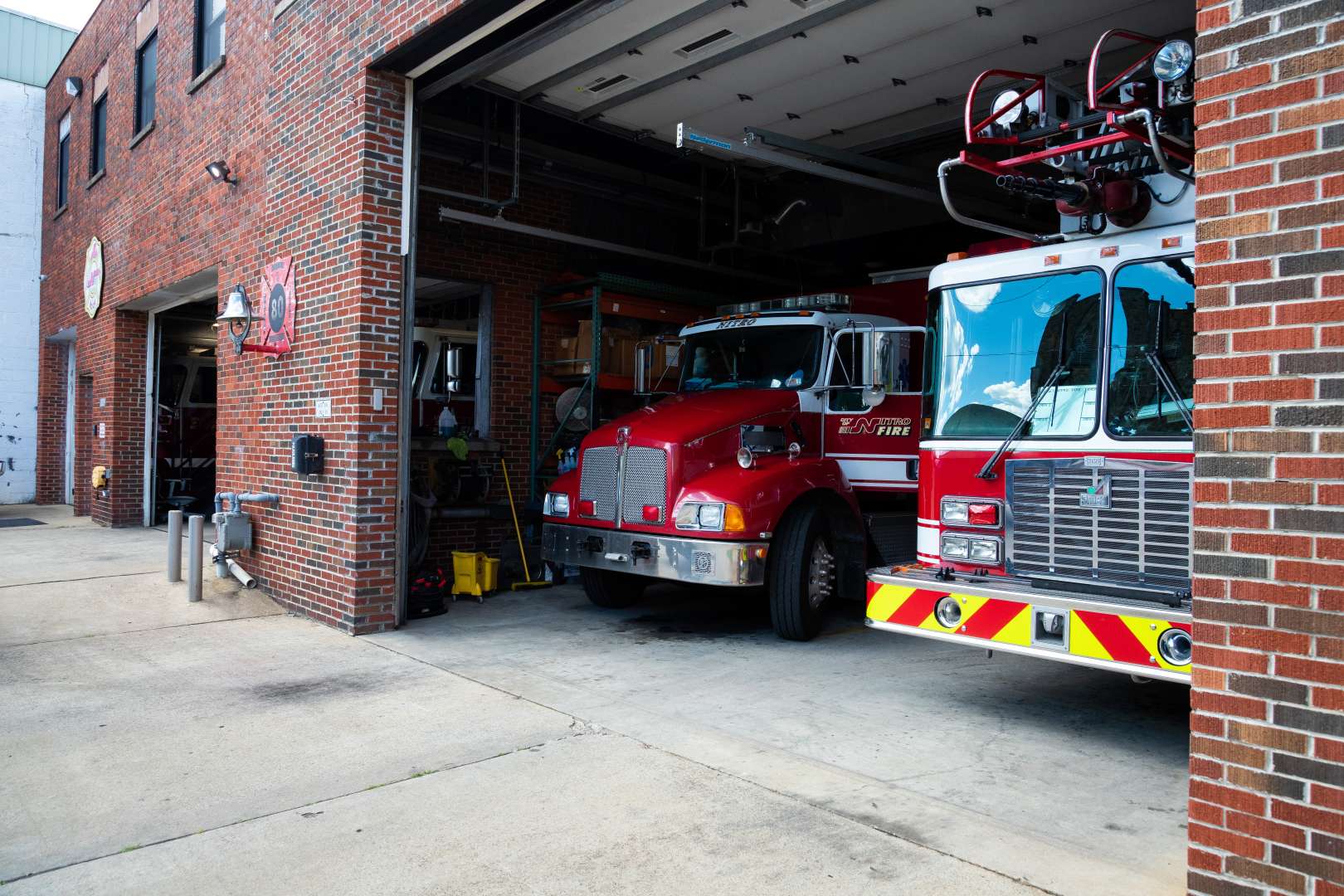 THE CITY OF NITRO FIRE DEPARTMENT IS NOW HIRING!!!!
•SALARY- base pay $37,500
•Incentivized pay available
•High school graduate or equivalent.
•Age 18-35 years old on the date the application is signed.
•Complete a physical agility test
•Pass a written exam
•Pass a medical exam
•SHIFTS 24 hours on 48 hours off.
The City of Nitro Fire Department will be testing for Probationary Firefighters on November 7,2020.
Application packets will be available in the Nitro City Hall, located at 20th Street and Second Avenue
, In Nitro, between The hours of 8:00am-4:00pm, Monday through Friday beginning Friday, October 9,2020.
The Application packets shall be returned by no later than 3:00pm on October 26,2020 to Nitro City Hall.
All testing information is located inside the application packet. Make sure that all of the packet information is
completed in full before turning the application packet back in. Your application information shall be returned
and resealed in the packet in which you received it.
For more information contact Chief Casey Mathes at 304-755-1431 or 304-206-1718.
---

Our Focus
Nitro Fire Department will focus its efforts on responding quickly to emergencies and providing appropriate professional care with dignity.
---
Core Values
To the community: Quality, professional service, with honesty and integrity
To Ourselves: Personal and Professional growth.
At the Fire Department: Promote Teamwork, Professionalism and Stewardship
To Each other: Trust, Respect, Honesty and Guidance.
---
Goals
Promote the most effective and efficient use of resources within the Nitro Fire Department.
Educate the community on effective Fire Prevention.
Develop and implement systems to minimize the impact of small or large disasters through awareness and education.
Maintain up to date training, always moving forward to be leaders in the fire service.
---
Helpful Links
---
Casey Mathes
Chief
Chad Mathes
Captain
Jonathan Atkins
Captain
Zach Bonnett
Captain
Garrett Kiser
Lieutenant
James Setliff
Lieutenant
Ron Harvey
Lieutenant
Cody Carr
Firefighter
Bobby Grishaber
Firefighter
Darek Ashley
Firefighter
Chase Petry
Firefighter
Terrell Lovejoy
Firefighter